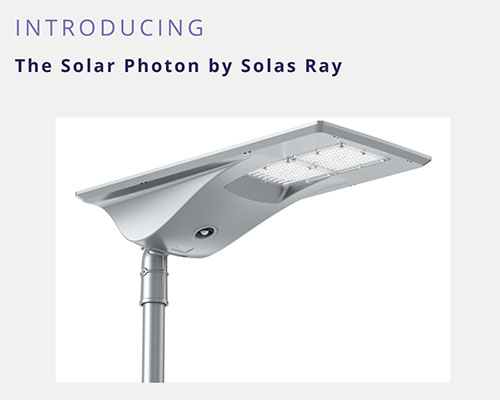 Introducing the Solar Photon by Solas Ray
This area light is designed to provide reliable solar powered illumination in one simple good-looking package. This solar fixture will save on installation cost vs. running wires. It has an integrated motion sensor with intelligent controls to optimize brightness and battery life.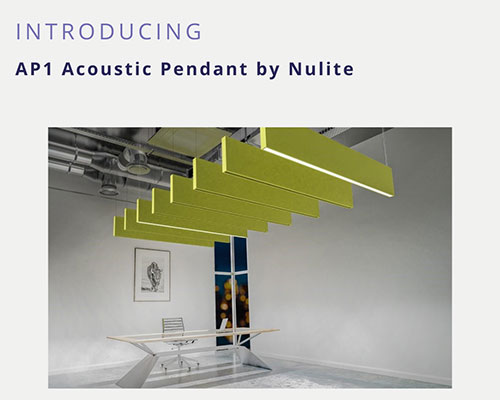 Introducing Acoustic AP1 Pendant by Nulite
Nulites new acoustical pendant system combines high performance Led's with sound absorbing PET felt to dampen noise within a space. This fixture adds color and texture to the ceiling pane and will compliment any space.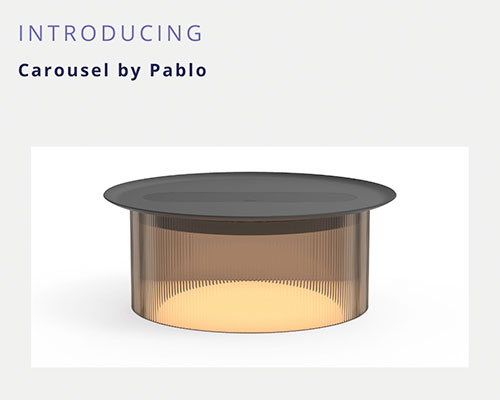 Introducing Carousel by Pablo
Carousel brings together ambiance and utility by combining a low setting wireless charging tray surface with warm, glare-free illumination. Perfectly suited for desktop or bedside use. The base diffuser is offered in both clear and bronze tint, and can be paired with a spun steel tray in matte white, terracotta, and black finishes.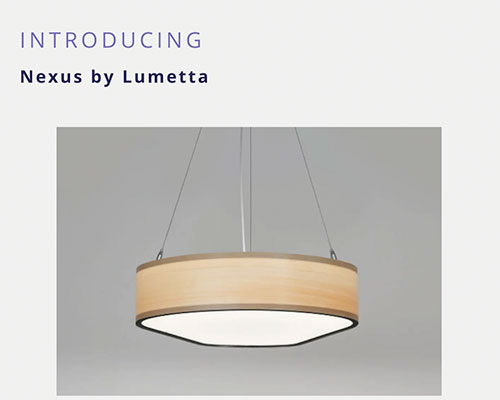 Introducing Nexus by Lumetta
Nexus is a modern, organically shaped suspended pendant light. This 5" low profile structure provides uncommon lighting effects created by the reflection of light within the curved luminaires panel. It is available in three sizes and an array of powder coated finishes.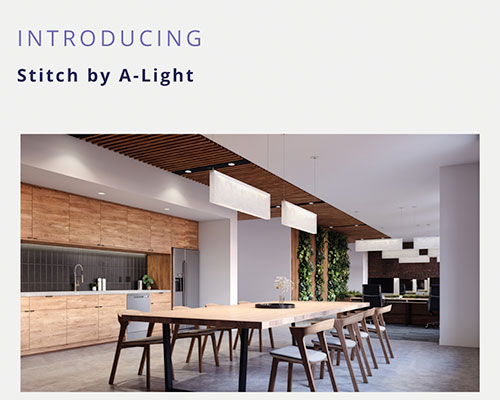 Introducing Stitch by A-Light
Stitch was developed with a focus on sustainability. It is a four-foot linear fixture shaped by a translucent material. The fabric enhances a soft glow, which gives this luminaire a natural and distinctive appearance. The unique lighting distribution of Stitch better renders facial features, smoothening skin, decreasing contrast in the eyes, and reducing shadows.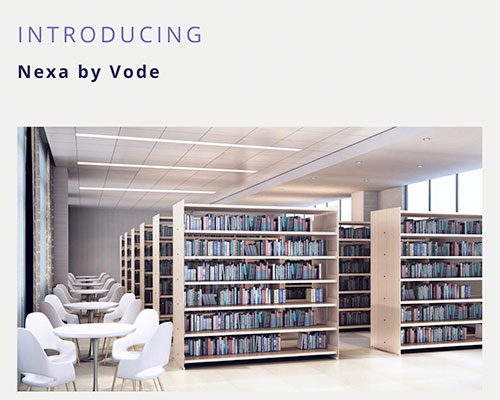 Introducing Nexa by Vode
Nexa by Vode provides no glare, no light leaks, no hotspots, just a ribbon of light. It is an edge lit luminaire with high uniformity. Nexa provides ease of installation but utilizing a magnet mount for any surface and is compatible with suspended ceiling types.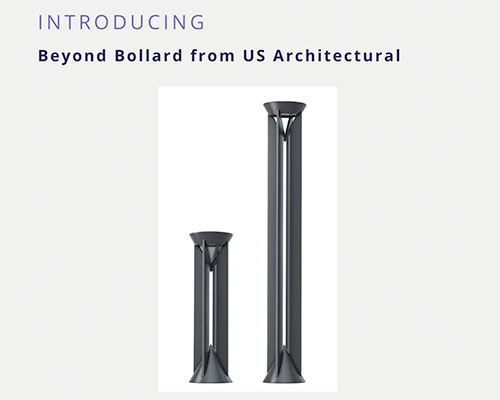 Introducing the Beyond Bollard by US Architectural Lighting
The Beyond Bollard is a sculptural day-form bollard with a distinctively modern and minimalist design. This bollard offers many degrees of freedom in your outdoor lighting space. Beyond can be specified from 24" to 80" depending on your needs. It has 5 different lenses and 15 different distributions, including 6 with house side shields for limitless versatility.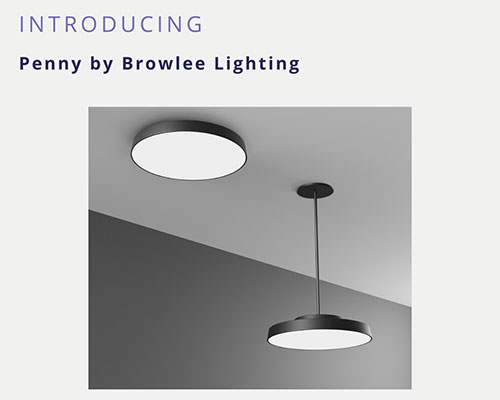 Introducing Penny by Brownlee Lighting
While minimal in terms of aesthetic, it is everything but minimal from an application standpoint. Penny is functional enough for corridor illumination, fun enough for cluster mounting in lobbies and common areas, and durable enough for outdoor environments. Penny can also be wiped down for use in healthcare settings.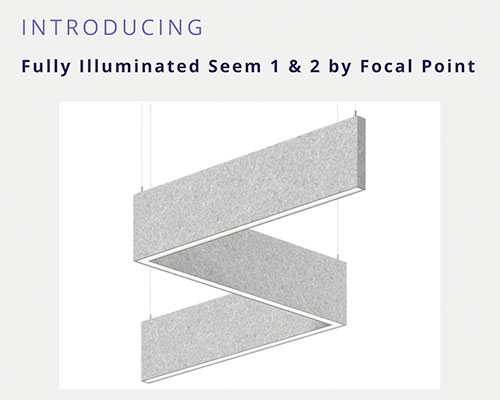 Introducing Fully Illuminated 90 Corners in Seem 1 & 2 Acoustic by Focal Point
Focal Points Seem 1 & 2 Acoustic are now available with fully illuminated corners. This option is available in Direct only, Indirect only, and Direct/Indirect light distributions. Specifiers can bring their dream to life without cutting corners when it comes to superior light quality and luminaire architecture.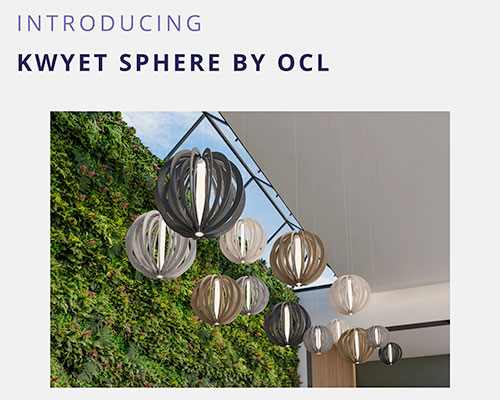 Introducing Kwyet Sphere by OCL
Inspired by nature and organic forms, the Kwyet Sphere is beautifully refined from all angles. The unique fins are open in the center and curve out from the main body to allow additional light to spill through. The Kwyet Sphere is available in 25 acoustic colors, which allows for maximum creativity.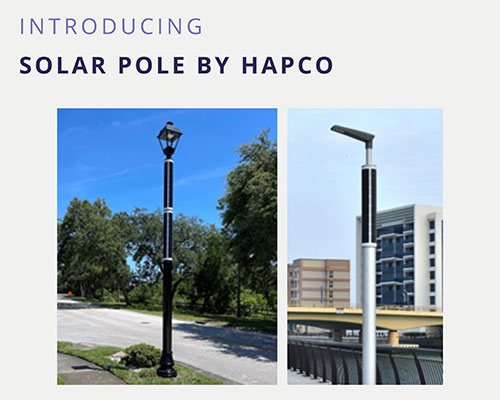 Introducing Solar Pole by Hapco
Light-years ahead in solar technology, Hapco's Solar Pole is completely off-grid and works autonomously, using sustainable solar power. Constructed like a Conventional Solar Panel, the cells are directly laminated onto the scratch-resistant glass exterior, ensuring that no dirt or moisture can accumulate between the cells and their casings. Unique, patented, cylindrical solar modules are the most efficient in the market. The Solar Pole requires no trenching or cabling, no electricity bill, and has low maintenance costs. Smart technology, maximum performance.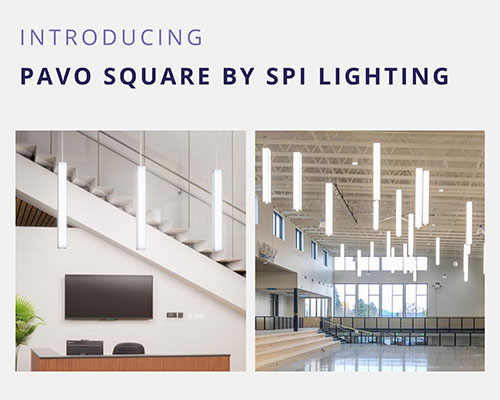 Introducing Pavo Square by SPI Lighting
Pavo Square delivers a soft, even glow along the entire length of the lens with its impeccable illumination from top to bottom. Plus, there is no visible shadowing at the ends. The diffuser is handcrafted with extraordinary attention to detail. Pavo Square is available with a 4" or 6" wide diffuser with lengths from 1' to 8' in a variety of clean mounting options. Make an elegant statement with this modern luminous form.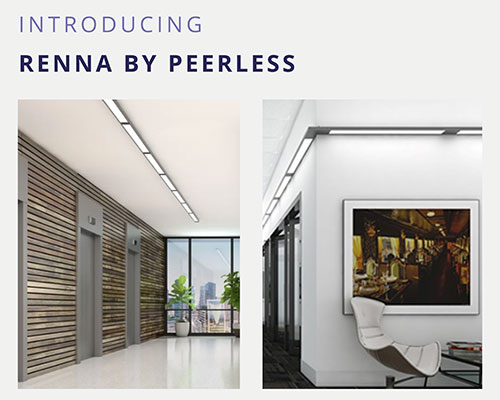 Introducing Renna by Peerless
Peerless is expanding the Renna family by adding the Renna Wall Mount. This new offering features indirect asymmetric optics for smooth, beautiful illuminance of the ceiling cavity, while also delivering the glare-controlled direct distribution Renna is known for. This new option can be paired with several standard Renna transitions to create a continuously flowing wall-mount solution throughout your space. Along with the new wall mount fixture, Peerless has added the Renna Adjustable Angle transition which will allow the installer to field-adjust a specific connection from 90 – 180 degrees when the specifics of the job vary.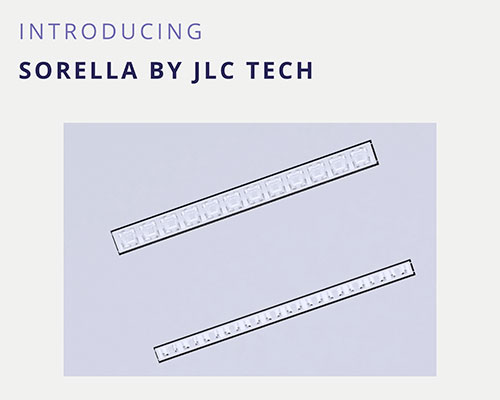 Introducing Sorella by JLC Tech
Sorella by JLC Tech is the sister to their T-BAR LED. Sorella is a modular integrated lighting solution for gypsum ceilings and is available in various lengths with the entire suite of T-BAR LED performance optics. Sorella offers maximized versatility with a wide range of optics providing a lighting solution for every application, and modular lengths from 1ft up to 4ft. It also offers improved ceiling performance by using less plaster, which helps maximize sound absorption properties in acoustic drywall ceiling systems.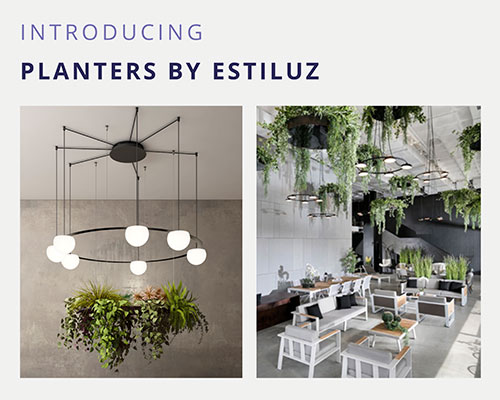 Introducing Planters by Estiluz
Planters by Estiluz is the perfect way to add green into your daily life. Greenery adds life to interiors and light brings life to plants. Add natural-looking artificial plants to the pendants in your designs for a fresh and trending look. Estiluz's exclusive Planter Ring is perfect for large spaces with high ceilings. Planter-equipped pendants create dramatic elements full of life and light. The Planters are specifically designed to fit into three Estiluz collections: Laverd, Circ, and Aro.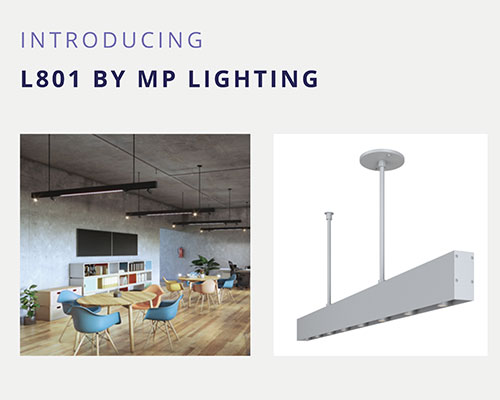 Introducing L801 by MPLighting
Meet the L801 – MP Lighting's new linear LED fixture. The L801 has 6 customizable inserts, 2 mounting options (surface and suspended), and 2 classic finishes. This fixture is a soon-to-be staple in commercial projects and office spaces, it is customizable, trim less, and comfort focused.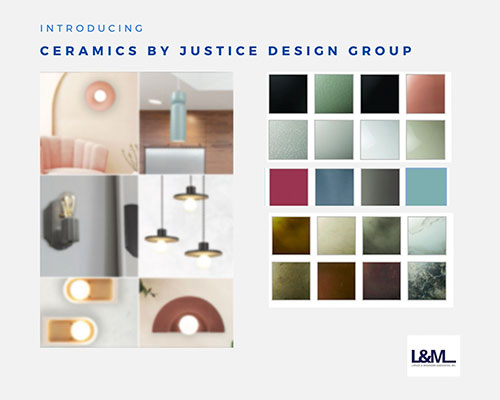 Introducing Ceramics by Justice Design Group
Justice Design Group is the largest ceramic lighting manufacturer in the United States, with decades of experience handcrafting fixtures to order. Their Form + Finish + Function program brings a wide range of fixture styles – from beautiful Bisque wall sconces, to hand-textured flush-mounts, to modern two-tone pendants. Choose a color or specify the bisque finish (which is shipped ready to receive paint).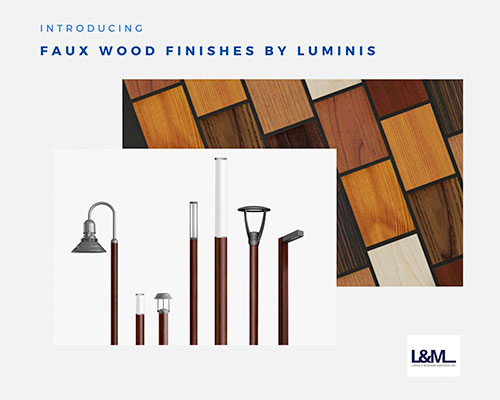 Introducing Faux Wood Finishes by Luminis
Bring the warmth and natural charm of wood to luminaires. Luminis' faux wood finishes capture the warmth of real wood and bring unique flare to exterior lighting designs. Actual wood grain patterns complete with knots add convincing texture.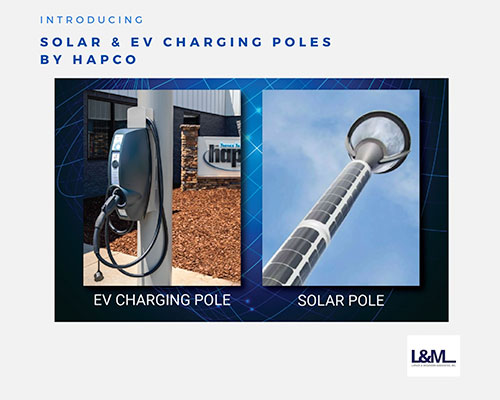 Introducing EV Charging and Solar Poles by Hapco
Hapco is building Poles for the future, and the future is now! Emerging EV markets will require public availability of EV Chargers, and cities must plan for EV growth. Years of development have led to the most advanced solar lighting pole in the market, No trenching, No electricity bills, fast installation and low maintenance costs.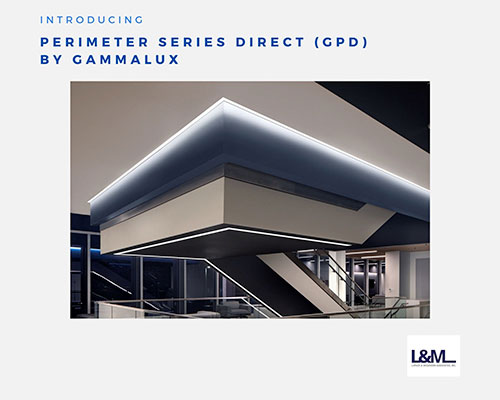 Introducing Perimeter Series Direct (GPD) by Gammalux
Let's start with the broadest array of apertures sizes; 1", 2", 3" ,4", 5" & 6" along with your choice of regress depths. Also, note the shallow housing cross section heights. All of that with the new EZ-TELE™ telescoping module for fast installation. The result? The GP series is your versatile, affordable linear wall slot system from Gammalux.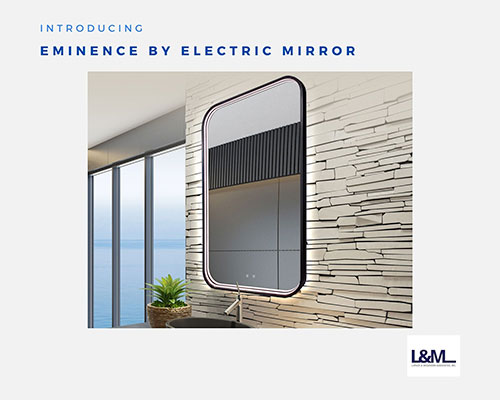 Introducing Eminence by Electric Mirror
The front-lit Eminence™ mirror offers 90+ CRI inward-facing task lighting for perfect facial illumination. And the integrated ambient wall glow lighting adds depth and drama to any room. Both task and ambient lighting come with on-mirror one-touch dimming technology, creating a perfect blend of form and function. With a sleek and modern profile and a unique matte black shadow-box frame, the Eminence brings prestige and distinction to every room it graces.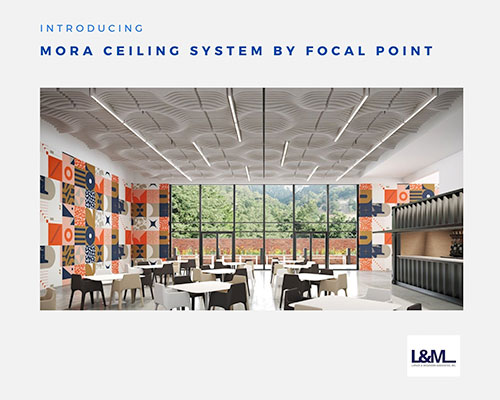 Introducing MORA Ceiling System by Focal Point
Discover Mora™, a revolutionary acoustic ceiling and lighting system that allows specifiers to create exceptional ceiling arrays that enhance interior architecture and increase occupants' acoustic and visual comfort. Mora leverages the light engine and acoustic performance of Seem® 1 Acoustic and the simplicity of the TruBlade™ unlit baffle to offer flexibility in design and ease of specification, ordering, and installation. It offers all the options that lighting professionals expect from an architectural luminaire and perfect integration with acoustic baffles, resulting in cohesive, statement-making arrays that transform interiors. Three systems offer various levels of customization: Mora Build, Mora Create, and Mora Inspire.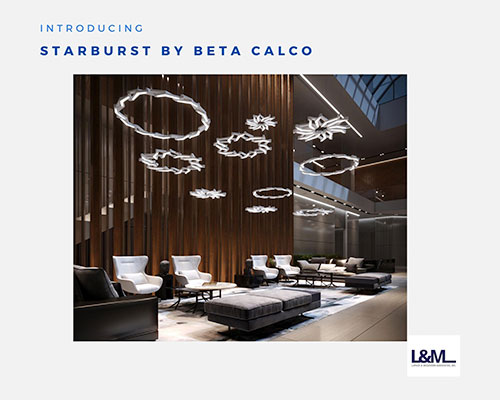 Introducing Starburst by Beta Calco
Starburst is a collection of kinetic pendants that when in compact form are semblant of stars which can then manually expand into a larger circle, triangle, or quad. Starburst can adapt to either organic or cosmic interior designs. The overlapping and interlacing of multiple brackets create contours that resemble elements of nature and can evoke feelings of well-being and positivity. The angularity of the brackets and diffusers complement futuristic themes that communicate innovation, high-tech, and the avant-garde. As a single pendant, Starburst acts as an illuminated art piece. When multiplied and layered, a celestial effect is created.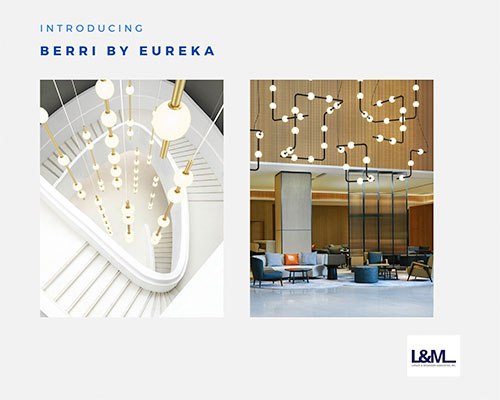 Introducing Berri by Eureka
PUNCTUATE SPACE. The familiar meets the fresh and new in Berri. Classic ball and seamless tube components come configured in various geometries and sizes. Luminaires can be arranged to create distinctive lighting designs. Berri brings life and enhances any space, from small to large, from classic to contemporary. Choose from vertical or horizontal configurations, square or rectangular, large-scale hexagonal formats, V-shaped, S-shaped, W-shaped, or Z-shaped elements.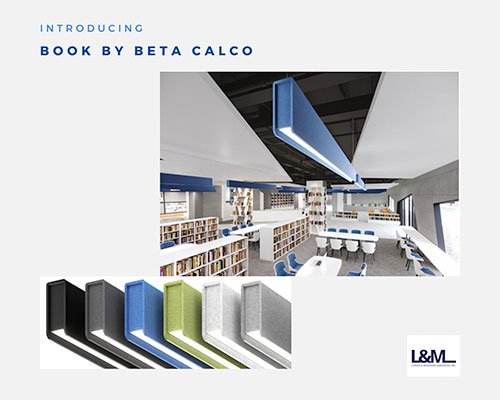 Introducing Book by Beta Calco
BOOK fortifies Beta Calco's acoustic collection of geometric shapes with a straight line. The classic linear profile is wrapped in sound absorbing material fluidly designed with rounded edges and a regressed lens that sums aesthetic, visual, and sound comfort. Suitable for spaces that require noise and glare reduction such as libraries, collaboration rooms, and restaurants. BOOK II pushes the design further with three optics to accommodate spaces such as open offices, labs, gyms, and design studios.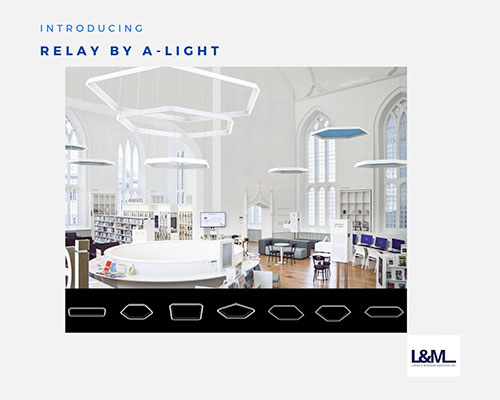 Introducing Rely by A-Light
Shaped for design, A-Light's new Direct & Indirect Pendant system offers corner options of 90° and 120° angles, allowing you to configure diverse geometric patterns. Curved & softened design elements make it simple to configure diverse geometric patterns for a continuously lit shape. Uplight, downlight or both, Acoustic infill options, Relay gives you the freedom to realize your lighting ambitions.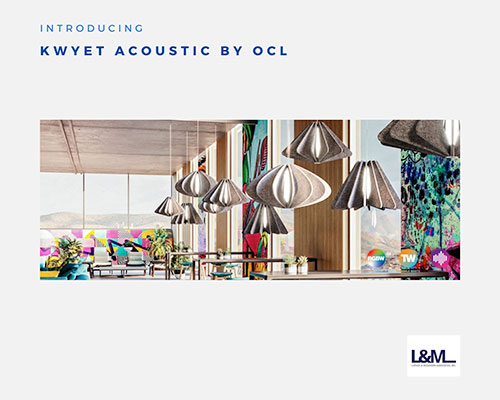 Introducing Kwyet Acoustic Pendants by OCL
A truly integrated approach to light and sound. Kwyet pendants combine OCL's Tubie Luminaire with 9mm acoustic fins to produce a fixture that is easy on the eyes and ears. Mix and match color (20+ acoustic felt options) and shapes (cone, angle or ellipse) to create a stunning installation. Light sources also available in RGBW, Tunable White, and with a performance COB downlight. Customizations are possible for size, shapes, and clusters.
Introducing Capsule Exterior by Brownlee
CAPSULE is a wet location rated sconce offered in two sizes. While intended for exterior facades, it also used in commercial interior applications such as elevator lobbies, hallways, and meeting rooms. Heavy duty aluminum construction, uniformly illuminated frosted acrylic diffuser, stainless steel hardware, dedicated 120-277V LED components – all standard. CAPSULE is available in two form factors: round and square.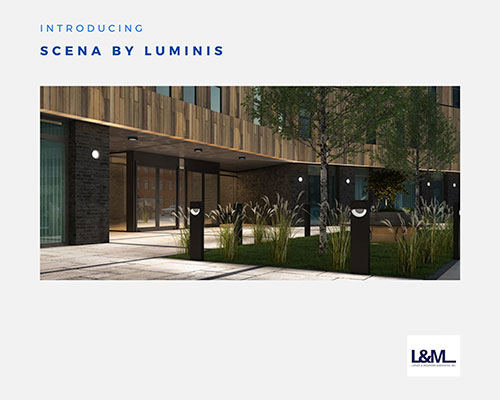 Introducing Scena by Luminis
Not just good looks. Strength with style runs in the Scena family, allowing designers to achieve a total, unified effect across a landscape's various lighting elements. Surface mounts and bollards lend a modern sophistication to a design. Clean simple lines hide the fact they are impact and tamper resistant and highly durable. Scena brings safety and security to outdoor environments while preserving the light's soft aesthetics and architectural appeal.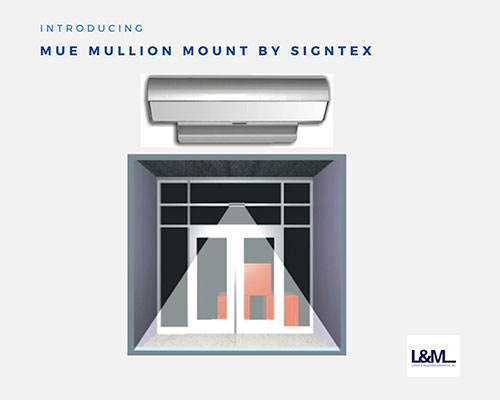 Introducing MUE Mullion Mount by Signtex
Light your entry in a clean and code compliant way. MUE Mullion Mount is designed specifically to mount directly on extruded structural mullion beams used in typical glass-fronted entrances and other dividing walls. This unique and very low-profile fixture will fit directly on to a 2 ½" high surface and provide extremely efficient emergency and general lighting over the path of egress. 10 & 20 watt models available, with 10″ & 20″ lengths, UL 924 and IP66 listed.