The agency was founded in 1976 by Harry McGovern and Gene LaFace, not only for the purpose of selling lighting products and controls, but to meet the ever-present challenges of lighting problems and new technologies. Our constant goal is to represent the very best manufacturers and employ the best professionals in the market.
In September of 2010, LaFace & McGovern acquired the LED Lighting Sales Associates Inc agency in Huntington, West Virginia. This addition to the Company expanded the area serviced by LaFace & McGovern to include West Virginia, Southern Ohio, and Eastern Kentucky.

Our market coverage of Western Pennsylvania and most of West Virginia is achieved by the combined efforts of our outside and inside sales force. Our scope of products serves the both the commodity and specification markets, as well as, the latest in energy savings products.
Our Specialty Lighting Division, formed in 1990, serves the Stage and Studio markets for both LED Lighting and Dimming needs. Television, theatrical and architectural dimming projects are the primary focus of this division.
In November of 2001, Brian Miedel joined the company in the role of LED Lighting Controls Division Manager. His efforts have established LaFace & McGovern as the go-to for lighting controls expertise using Acuity Brand Controls, Crestron, ETC, ILC, and LVS.

Following Gene LaFace's retirement in 1996, the company continued to be guided by Harry McGovern. In February 2001, Jim Mullett and Craig Lockwood joined Harry McGovern as principals of the company. Both Jim and Craig have many years with the agency and will use their knowledge and experience to help direct the company in the years to come.
In January 2013, Tim Leonard and Brian Miedel were named as Principals, joining Harry, Jim and Craig, in guiding the Agency into the future.

Who We Are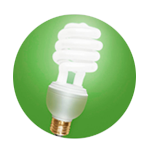 LaFace & McGovern Associates, Inc. is the largest and most professional LED lighting agency in Western Pennsylvania / West Virginia, and we believe that our people and approach to the market will assure this to be the case for years to come.